You can still obtain this event's badge. See how at Badge#9.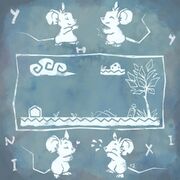 The Transformice 4th Anniversary celebration consisted of a new enigma.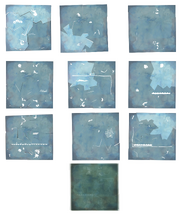 Each enigma pieces has to be overlaid over one another to piece it up together.
Base on the complete piece, Confetti is needed to be used twice.
The map it shows at that time was map 0, probably a memoir of room 801, which used to just feature that map.
The sequence on using the emote have to be tried on error with luck. The sequence of animations was:

Confetti, Dance, Confetti, Clap, Kiss

Rearranging the words gives HYNIXY. Many have believed in it due to the tree root bridge in room 801, as it has the words hidden in it.
If you would have typed /hynixy, you would get the replies of "no", "nop" and "try again".
External links
Edit
Enigmas
Transformice 4th Anniversary
Community content is available under
CC-BY-SA
unless otherwise noted.