Jurassic World: Dominion Dominates Fandom Wikis - The Loop
Play Sound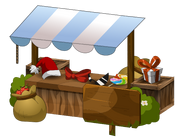 The shop is a selection of items that can be accessed using the shop button
. The currencies are cheese

and fraises

.
Titles can be earned from obtaining items, whether it is from completing event maps, purchasing items in the shop, or a combination of the two. They range from the "Nice Mouse" title, given after obtaining one item, to the "Superstar" title, given after obtaining 50 items, after purchasing a 51st item, you will obtain the "Nice Mouse ★" title.
Items
[
]
Event/adventure rewards
[
]
The following shop items cannot be bought in the shop and can only be obtained during that event or from opening the global or event-specific chest.
| Item | Event | Chest |
| --- | --- | --- |
| | Vegetable Garden 2019 | |
| | Halloween 2019 | |
| | Christmas 2019 | |
| | St. Patrick's Day 2020 | |
| | Easter 2020 | |
| | Hugging 2020 | |
| | Fishing 2020 | |
| | Back to School 2020 | |
| | Halloween 2020 | |
| | Christmas 2020 | |
| | Valentine's Day 2021 | |
| | Greenhouse 2021 | ∅ |
| | Fishing 2021 | |
| | Halloween 2021 | |
| | Christmas 2021 | |
| | St. Patrick's Day 2022 | |
Former rewards
[
]
Shop items have been given as event rewards since Halloween 2010, the first event in Transformice. Valentine's Day 2014 was the last event to award shop items. Badges were introduced in the following event, Carnival 2014.
Some events also rewarded shop items that were sold in the shop for cheese.
Non-event rewards
[
]
The following shop items cannot be bought in the shop.
Customization
[
]
Most items can be customized, which allows you to change the color of items. If customization is available for an item, unlocking it costs 2,000 cheese, or 20 fraises for regular clothing items, 4,000 cheese or 150 fraises for a shaman item skin. For 2 items, a head item
and a trampoline skin

, customization is automatically unlocked for free.
Customization was added in an update in 2012 alongside the release of fraises. Before this update, no customization on items was possible, and all items had to be redrawn before this update to be customizable.[2] Having both red

and green

lightsabers (which are the same except for color) is a byproduct of this early constraint.
Gifting
[
]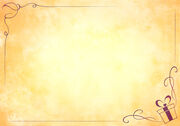 It is possible to gift any shop item purchasable with fraises to someone on Transformice. This does not work on items you've purchased for yourself (therefore meaning you cannot use gifting as a means to "discard" items). You need to have spent at least 30 hours on the game (previously 10), bought a fur for yourself at least 7 days ago, gathered 700 cheese and have registered your email.[3]

If a user who has gifted you is banned for payment fraud, the items which that user gifted are removed.
Outfits
[
]
When the feature was added, you could make up to 20

outfits. Now, the limit is unknown. Outfits were added in the shop to quickly change between designs. This feature was added by community request on 29 September 2013 (V1.107).[4]
Fashion Squad
[
]
The Fashion Squad makes outfits that can be purchased from the shop since 29 August 2016 (V1.330).[5] These pre-made outfits are only available for a week before they are replaced with new ones every Tuesday. You aren't charged for items you already own, and some discounts will be given for purchasing the whole outfit. The minimum price of an outfit is 100

. After a server restart, the number of free customizations in an outfit can change, changing the outfit's fraise price.
Fashion Squad outfits can't contain cheese-only or reward items.[6]
Collector
[
]
Collector items are items available for a limited amount of time, before they become unavailable again. This is intended to make the items more valuable. Certain collector items may be available during an event, and become available again in the same event the next year.[7]
There used to be a "Collector" tab but it was removed.
There have been complaints about the feature being frustrating,[8] and it was found that the feature did not increase the likelihood of people buying the items,[9] which eventually led to the collector system being removed. However, it was later added again.
Pricing for collector items used to work as follows: the first week they were listed as collector items, they were available to buy for cheese and fraises, the second week they would only be available to buy for fraises.[7] This was changed and now collector items can be bought with cheese or fraises for 2 weeks.
Changelog
[
]
Dressing room
[
]
The /dressing chat command can be used in-game to dress your mouse and share designs. This command was added in January 2021, and was previously a Fashion Squad-only command.[10]
Fan made
[
]
It is possible to try out or take pictures of different styles for your mouse out-of-game by using unofficial dressing rooms:
Layers
[
]
Shop items are layered in a specific order depending on their category. Furs and colors are separated into different parts; e.g. the front ear goes above eye items but the rest of the body goes below them. A list of them (e.g. eye items go above contact lenses, mouth items, etc. but below ear items):
Ears
Furs and colors: the front ear
Eyes
Contact lenses
Hand
Mouth
Head
Hair style
Neck
Furs and colors: the front arm
Tail
Furs and colors: the rest of the body
Trivia
[
]
Gallery
[
]
See also
[
]
References
[
]
Shop events
VS
Other