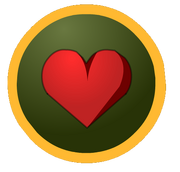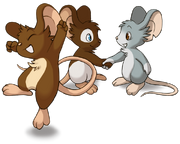 The friend list is a window which can be accessed by clicking the heart icon on bottom-left corner of the game. It shows the status and room of everyone you added as a friend and they added you back.
To add a friend to your friend list, there are two ways:
To remove a friend from your friends list, click the X beside their name on the friend list.
Functions
[
]
Color
[
]

In addition, if your friends are in the same room as you, their name and title appear in a somewhat dull green color (not to be confused with the bright green shown in soulmate levels) rather than the usual gray. (Note: You may have to open and close your friend list and wait for the next map to play for this to happen.)
However, some modules might overlay this nickname color, so your friends' name might be not green in that room. This overlay only updates per map, though. So their name will stop being green in the next map after you entered the room.
Buttons
[
]
In the friend list box, the following buttons will be on the right side:
Notes
[
]
Trivia
[
]
Gallery
[
]