Jurassic World: Dominion Dominates Fandom Wikis - The Loop
Play Sound

FFA Race (Free For All Race) is a module.
About
[
]
This module was created by Kmlcan & Recorvert, on 3rd of October, 2013. Recorvert told Kmlcan his module idea about mice trying to race around the map with the cannonballs. He liked the idea, and then they started to code it. They had many problems because they were not professional at Lua. A couple people from Lua team said that this module won't be approved, so they stopped working on it.
One day Kmlcan decided to remake this marvelous module as he was much better at Lua scripting than before. He tried to add so many stuff because "just racing" was not too interesting. He added profiles, and a little leaderboard. The style of the module was completely changed, and it was so much better than the old version.
Makinit, from the module team used to love this module, so Kmlcan asked him to present this module to the module team leader, Sydoline. They called her to a FFA Race room, then Sydoline came. She decided to approve this module as an official module, on 9th of May, 2014. She said the module will stay for now, because she wanted to see how many people will like it. People started to play this, and the module became so popular. Now every day, approximately 1000-1500 people are playing this module. And Kmlcan is still trying to improve this module, and make it more fun for players!
Profiles
[
]

As stated above, the profiles were added to make module more challenging. You can see how many FFARPs you got, your offsets, how many times you got cheese, how many times you got first, and how many times you died. Also you can see an offset manager, where you can change your cannonballs' offsets. You can open your profile page by pressing P, and see other people's profile by typing !stats [Username].
Top 5 Times[1]

[

]
There used to be a leaderboard before, but it didn't draw attention because it was not permanent, so Kmlcan and Makinit decided to add top 5 times of the maps. You can see top 5 times by pressing L on your keyboard.
Shop & FFARP System[1]

[

]
FFARP is the currency of the FFA Race, means FFA Race Points. It was added because racing in rooms and getting nothing was not good. Every time you win, you get a FFARP, and with the FFARPs, you can buy some cool cannonball styles for yourself! If you would like to make a cannon, or if you have a cool cannon idea, you can send/suggest your cannon here. You can open the shop by pressing I, or by typing !shop.
Current staff
[
]
Kmlcan - Lead coder, style manager.
Recorvert - The person who gave the idea, community manager.
Makinit - Co-coder
Silverbea - Lead artist, community manager
Beachking - Community manager
Xaxadoooooo - Map reviewer
How to play
[
]
Firing cannons
To fire cannonballs, press

SPACE

or

duck

! The cannonball will be fired to the direction you're looking at.
Earning FFARPs
FFARP is the currency of FFA Race, you can earn those by getting firsts. And with the FFARPs you can buy some cool cannon styles for yourself!
Anti FFA grounds
Anti FFA grounds are the gray grounds within the map. If you're inside these grounds, you are not able to fire cannons. So, be careful!
Making maps
If you've made a map, you can send it

here

.
Map Submission
[
]
Criteria:
There are five difficulties. Your map must be suitable for one of these difficulties, it musn't be too hard or too easy.
You can't copy other maps, edit them and send here. Otherwise we could add you into our blacklist.
Do not put cheese, hole or do not make the gameplay outside of the map.
Have a cloud ground at spawn point to prevent afk death.
Once you have submitted a map, don't post it again at a later date if it hasn't been edited in any way.
Review decisions are final. Do not use this thread to argue with whatever decision was made about your map.
We do not need a reviewer, so please do not ask questions about it.
Our current reviewers
Kmlcan
Recorvert
Xaxadoooooo
Commands
[
]

!challenge / !ch

Shows the challenge page.
!off [x] [y]

Change your offsets.
!stats [name]

Check specified player's stats.
!top5 [mapcode]

Shows the best 5 times of specified map.
!help

Shows this menu
Updates
[
]
Current version: v3.7.2
Each [*] is a new version.
[*]

Changed the challenge system.
[*]

Added challenge system and changed the profile a little bit.
Removed records temporary.
[*]

Added

Double FFA

grounds.
Added the last picture of the help, 4 new cannons. Records are now saving!
[*]

Added click mode and two new cannons.
[*]

Added one image on the commands page and language selection in tribe houses.
[*]

The help has been reformed.
[*]

Added two new cannons.
[*]

International FFA Race tournament was cancelled.
[*]

Added one new cannon.
[*]

All the admins have left the team.
[*]

Records and music mode added.
[*]

FFA Race has been recorded!
[*]

International FFA Race tournament was announced.
Modes
[
]
Click Mode
[
]
/room #ffarace0click

In this mode you must click to spawn cannons. You can only spawn inside your circle.
Music Mode
[
]
/room #ffarace0music

In this mode, like in Music game mode you can watch and listen to videos players and you submit.
Shop
[
]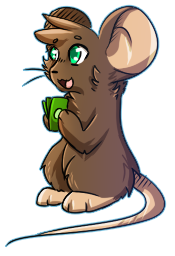 Image
Name
Costs
FFARP
Kmlcan
Free
250
300
500
500
500
500
500
650
750
750
750
750
750
750
750
750
850
1000
1000
1000
1000
1250
1250
1250
1500
1500
1500
1500
1500
1750
2500
2750
3000
5000
References
[
]
External links
[
]
Game modes
Minor game modes
Removed game modes
Module

Semi-official modules
Removed modules